Hi ! I've just finished reading your game and it is really cool, love the design and the mechanics. Makes me think of an elegant version of Don't rest your head in a way (horror game where you have to manage resources, in your case "Stress".
However, I think the game would benefit from a "1-page summary" of the mechanics. I had a bit of difficulty at first to understand the procedure when rolling the dice (but once I understood, it looked great ! :D)
Here's an example of my notes of how I summed it up :)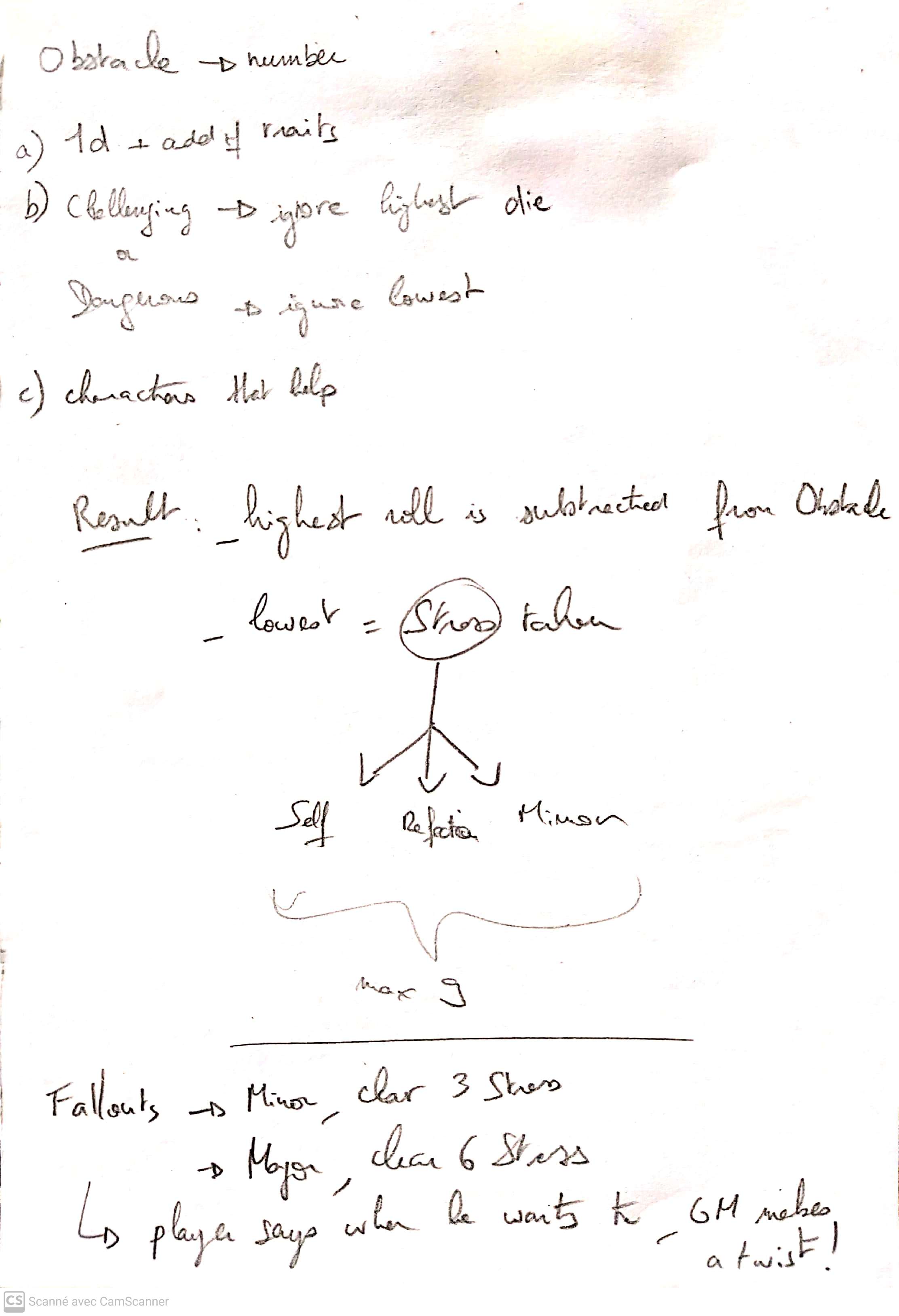 Do you plan on releasing stories/scenarios with the game ?
Again, great work ! And if you need players to playtest, don't hesitate :D